Have you noticed the incredibly annoying dialogs appearing in new Gnome/GTK apps in sid? They no longer allow you to use the keyboard to enter a filename. Not only that, but they are *incredibly* slow when working with large directories. You better go get some caffeine when if you need to open something under /usr/share/doc.
Here's an example from Firefox: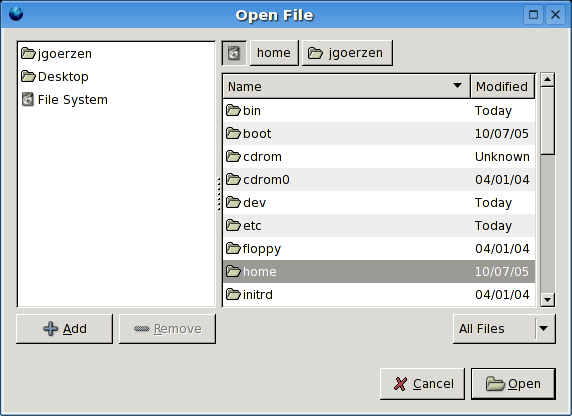 Other apps, such as Gimp, also have this problem.
I have one thing to say to these people: WHAT WERE YOU THINKING?
The keyboard is still a useful part of a computer, and I have absolutely no inclination to wait 45 seconds for some annoyingly slow dialog to populate because you prefered to remove the ability for me to enter a filename in a dialog box myself.